Chain conveyors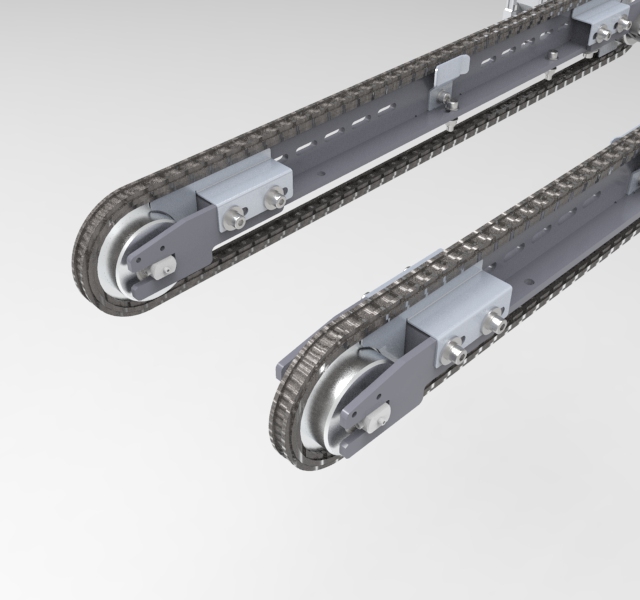 economical solution for transporting material with high demands on mechanical resistance, load capacity and easy maintenance
our chain conveyors have a unique design of the chain guide for an extremely long service life
a cheap and robust solution with the possibility of use even in a very polluted environment
easy maintenance and fast delivery
high temperature resistance, suitable for use in welding shops
Chain conveyors
Bucket conveyors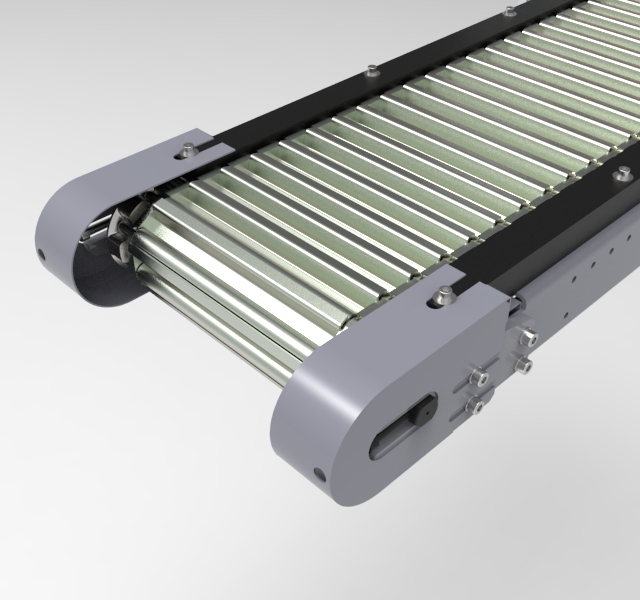 high resistance and easy maintenance
wide dimensional variability
robust material transport solution with high demands on mechanical resistance, load capacity and easy maintenance even in a very polluted environment
unique design of the line for extremely long service life
easy maintenance and fast delivery
high temperature resistance
Bucket conveyors
lamellar conveyors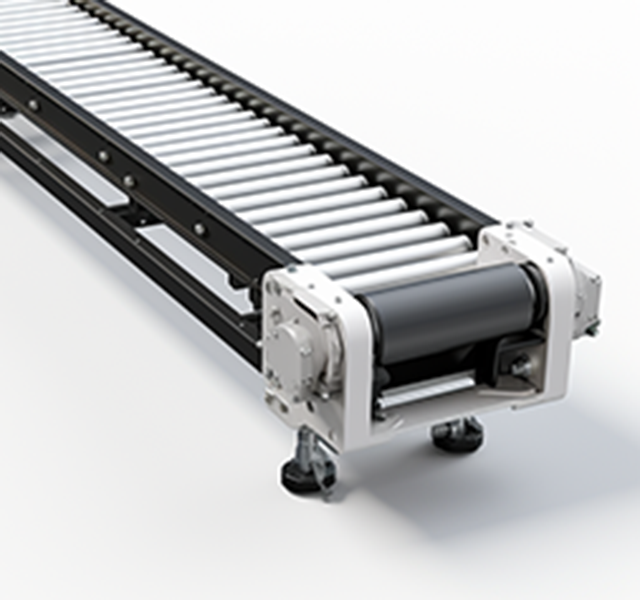 impact resistant, highly durable and easy to maintain
robust material transport solution with high demands on mechanical resistance, load capacity and easy maintenance even in a very polluted environment
unique design of the line for extremely long service life
high temperature resistance
suitable for point loads
suitable for abrasive environments
for heavy weights
lamellar conveyors
Metal belt conveyors
Our robust and durable solution is ideal for a wide range of industries that require durability, high load capacity and long service life. Our metal belt conveyors not only improve the efficiency of your production process, but also reduce operating costs and increase the competitiveness of your business.
Our innovative metal belt conveyors are designed with quality, reliability and sustainability in mind. They are ideal for heavy loads, high temperatures and demanding environments. Our solutions allow you to process materials such as metals, abrasives and other bulk materials, hazardous waste.
​Conveyors with a steel link chain for the transport of waste such as steel sawdust and chips, sheet metal offcuts resulting from e.g. pressing or laser cutting, etc. The link conveyor connects the elements of the redler conveyor with the chain conveyor. Animation with theory here.
Conveyors to the oven
Where it is not possible to use a roller conveyor, the conveyor in the heat-resistant belt design is suitable as a handling element at high temperatures. The cells can be thermally shielded so that they do not radiate much heat, so they do not create high heat losses either.
Conveyors for pressing plants
With regard to the highly resistant construction, these conveyors are also suitable for pressing plants as conveyors exporting waste - cuttings. The links of the chain are solved with a very massive design, so they are resistant to damage and do not require maintenance. The conveyor belt will not be damaged by falling sharp objects. The conveyor can be placed directly under the press and is resistant to falling metal products from a greater height.
Chip conveyor
Thanks to the possibility to shape the conveyor according to any needs (e.g. Z), the ability to filter the cooling liquid and great resistance, it is suitable for balancing chips and shavings from machining centers. The chip conveyor can be started by CNC control, or automatically in given cycles. The conveyor is resistant to material buckling and will not be damaged by impacts of larger pieces. In cases of larger impacts, the cells can be equipped with damping elements to reduce noise. The chip conveyor can be equipped with a filter mechanism to drain the cooling emulsion. Sample here.
Screw conveyor
The conveyor is the ideal choice for fasteners - for transporting screws, rivets, nuts, etc. The conveyor can withstand heavy loads and its service life is in the tens of years.
Conveyors for heavy traffic
Our conveyors have a very durable construction suitable for heavy loads. Thanks to its stainless steel material and rigid construction, it is able to withstand any environment and load. He doesn't mind dusty or acidic environments. Conveyors with a long service life are a suitable choice for those for whom existing technology is not enough. We will be happy to provide a sample for attempts at destruction and evaluation, whether you have found a more durable design, we leave it to you.
Waste conveyors
Conveyors can be used for any other purpose of handling waste - glass and glass shards, municipal waste, sawdust and wood processing industry. Due to its high resistance, the conveyor can also be used as conveyors for cleaning plants and sludge transport. At the same time, it is possible to use them as e.g. special mechanical filtration of water courses - in the same way as mechanical filtration of grids, only with the ability to continuously export river waste. Sample here.