Conveyor elevators - Optimizing material transport in the air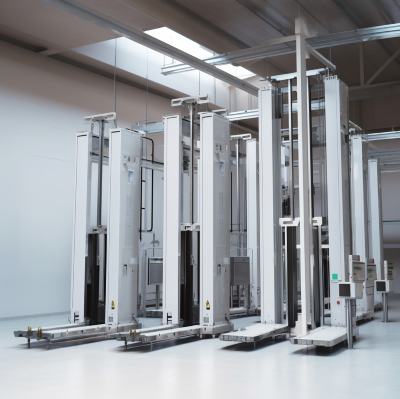 Conveyor elevators are an innovative solution for the transportation of material in the air, which allows you to optimize the use of production space and minimize the need for floor space. These modern devices enable the efficient transfer of material between different levels without the need for traditional floor conveyors.
Conveyor elevators are designed to provide reliable and fast transport of material in the vertical direction. Thanks to their airy location, they do not take up valuable floor space, which enables efficient use of production or storage space.
The advantages of conveyor elevators are obvious in environments with limited space capacity, where it is necessary to maximize the use of every square meter. These devices enable easy and fast material transport between different work levels and minimize the dependence on manual labor or traditional floor conveyors.
Conveyor lifts are designed with safety, reliability and ease of use in mind. Modern control systems and safety elements ensure trouble-free operation and minimize the risk of malfunctions or accidents.
The advantages of using conveyor elevators include saving space, optimizing the flow of material, increasing the efficiency of work processes and improving the ergonomics of the work environment.